[one_half last="no"]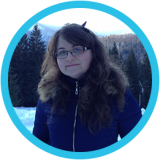 As a student of Herghelia Mission School, I learnt that love is the center of everything. If I know God, and understand His love and His character, who is He and how He is, I will understand that His love can be taught only through loving others. This allows me to permit God's love to lead my life and I learn to love those around me.
Monica Burlacu, class of 2016
[/one_half]
[one_half last="yes"]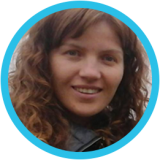 I am thankful to God for leading me to Herghelia Mission School. I got to know special people with clear principles who taught me through their example. It was a great blessing for me physically and spiritually. I was able to combine physical work with Bible study and other useful classes. This school brought me closer to God.
Mihaela Stan, class of 2014
[/one_half]
[one_half last="no"]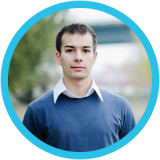 Do you feel a deep need for getting closer to God? So did I and I chose Herghelia. I will never regret it! I remember I was on my way to finish high school and even if I knew what I would like to study furthermore, I felt a deep need to set apart one year for spending it in God's presence so that He would tell me what His plans with my life are. As praying for studying there or not, God was so special as always, so that He provided clear guidance through many occasions. Although, He was faithful, even now I remember that I could not entirely enjoy the moment because some of the dearest people to my heart discouraged me in attending the courses. The truth was that, for me, Herghelia was to become next, indeed the most beautiful year of my life and the hardest. As much Moses needed to go on the top of the mountain so that God would offer His directions to him, as much I needed to have those intimate meetings with Him before choosing a career and all the other important choices in life. Nevertheless, the reality was another one from what I expected to. I'm exceedingly happy now for those encounters with God, but back there, I found that they wouldn't provide only honey and milk, but they showed me the changes I had to make with sorrow and pain. At that moment, for me, Herghelia become a matter of life and death, because I knew that if I will not allow change to happen, God could never provide me greater light and I would turn home with a more petrified heart than ever before. Looking back to the time I spent at Herghelia Mission School and how drastic that years' experience changed my entire life I can say I would 10 times choose the same thing again. Now, I study medicine, and I'm so happy to daily discover more and more from what God has in store for me. I want you to know that I'm praying for you.
Bogdan Bodonea, class of 2013
[/one_half]
[one_half last="yes"]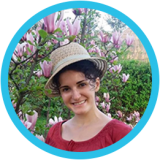 Hello. You are on this site with a purpose. If you read this words, it is possible God will chalenge you: ,,Try Me and you will see great things, things you do not know yet.,, When I registered to came at Herghelia Mission School, I said, God I want my life to be changed, I want to discover new things, to change my thoughts and my life. Maybe you are in the same situation. My advice is to pray a lot and to believe that God is calling you to do a work. He will give you all the resources you need to finish that work. Because life is beautiful I do tell you to enjoy and take a bus or train ticket and visit Herghelia to see with your own eyes. May God enlighten you and lead you in everything that you do.
Irina Buran, class of 2015
[/one_half]